Phone: +919840985301
​
Address:
Australia: 25 Leonard Street, Burwood, VIC 3125
India: New No4, Old No.67, Pushpa Nagar Marin Road,
Nungambakkam, Chennai 600034
​
ABN 25 248 430 895
Professional. Trustworthy. Honest.
​
Liability limited by a scheme approved under Professional Standards Legislation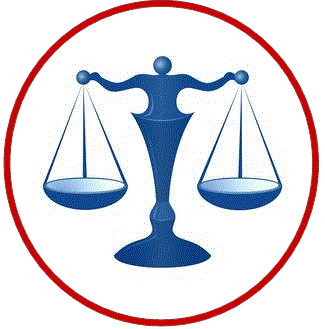 Ven Waran




Immigration Lawyer





Legal Practitioner (Australia),


Barrister
(New Zealand)
Providing Immigration Advice.
We provide accurate and reliable immigration visa options available to suit the clients profile. We are committed to ensure excellence, result oriented advice and have been successfully representing my clients since 2005. Whatever your immigration needs or questions might be, come to us for comprehensive advice and effective representation.
Providing accurate and credible advice is what Ven Waran does best.
Liability limited by a scheme approved under Professional Standards Legislation
More Than Just an Immigration Adviser
Venkateswaran Palat Krishnan
MBA, MBus (Aus), BSc, BGL, LLB, ML, Juris Doctor (RMIT), LLM (ANU)
He is a Senior Consultant with over 16 years of experience with Australian and New Zealand immigration.
He is an Australian Lawyer, and New Zealand Barrister.
He has over 35 years of experience in various fields including Marketing, Administration, Teaching and Immigration Law and had held senior management positions in various industries. He has assisted several business migration clients to Australia and also has assisted with starting a business in Australia. He has vast experience of serving clients from almost all over the globe including India, South Africa, West Indies, Europe, USA, Iran, Angola, Mauritius, Singapore, Malaysia, Thailand, Sri Lanka, UK, Australia, New Zealand, and Middle Eastern countries such as Oman and UAE.
Liability limited by a scheme approved under Professional Standards Legislation
Professional Advice, Assistance and Representation
Ven Waran specializes in Immigration Services to Australian and New Zealand. We pride ourselves on offering our clients the very best advice in specific areas of expertise. We know what we do best, and will bring an unparalleled depth of knowledge to your case.
We specialize to obtain visa approvals.
Liability limited by a scheme approved under Professional Standards Legislation
Migration Services to Australia
Let Ven Waran be the solution for your Australia Immigration Services needs. By combining a fundamental understanding of the big picture with the complexity of daily interactions and experiences, Jwe provide proactive solutions to a diversity of clients. Venkateswaran is involved in some of the most complex Immigration Services on various categories of visas. We provide long term solutions and migration planning so that families can settled in their desired destination.
​
We specialize in Skilled Migration, Partner visas, Employer Sponsored Subclass 186 and Subclass 482 work visas, Business Migration and also student visas.
New Zealand Migration Service
We officer professional Immigration Advice for clients aspiring to migrate to New Zealand. We offer services for all types of visas including Skilled Migrant Category, Investor Category, Work Visas, and also Student Visas.
We provide transparent services and accurate advice ensuring that client's goals are met.
Investment Migration Services
Invest and Migrate to your dream destination
Looking to migrate to Australia, New Zealand, European Countries or the USA Green Card based on investment? We are ready to help. Ven Waran has been associated with various international legal firms and organizations and equipped with the knowledge, skills, and experience to advise clients on thier Immigration options on investment basis.  We are proud to extend our professional services to help our clients resolve their legal matters with regard to investment migration.
"I would like to thank you from the depth of my heart for all the efforts you have made in getting me my Australian Permanent Residency. In fact, i am short of words in doing so. Indeed, my parents are immensely delighted on hearing this good news.
Thank you once again!!!"
--- Sandeep Sanjeeva Sheety,
Australia25 Leonard Street, Burwood, VIC 3125
India: New No4, Old No.67, Pushpa Nagar Marin Road,
Nungambakkam, Chennai 600034